A compilation DVD of some of the clips at Clips4sale, though higher quality. Includes panty sniffing, stuffing, and our stock in trade upskirt and panty tease.


Andrea parades herself on the stairs in the frilliest panties you would ever wish to see. And as you follow the pattern line on her crotchless panties you'll see her wet slit neatly nestled within. She inserts her long fingers inside and then several times, licks the resulting juices from her fingers, while maintaining seductive eye contact with you. She is on DVD 2 in the "Wet A** and C**T" series of productions from Nostalgic DVD.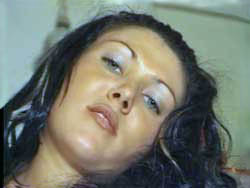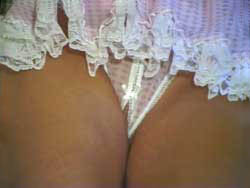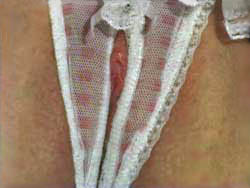 Hilary South, another little teaser from Nostalgic's Country Series. Upskirt and panty galore and gorgeous white panties at that. Will have you UP all night.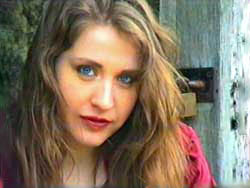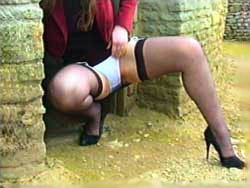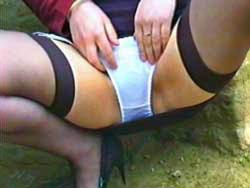 Robyn is seen through the curtains and she strips off. Nice white panty, exactly the criteria, if you have an ardent panty fetish and get off on beautiful women teasing in their pretty panty. Lots of rear view scenes with Robyn filling out her panties, ever so delightfully.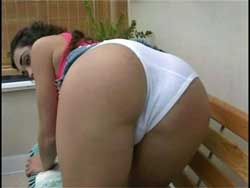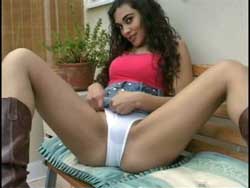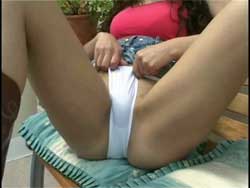 Yet another lady from the countryside, Suzanne is 19 years old in this clip. Ornate white panties, will be your reward after looking up her skirt. Suzanne also pulls her panty aside. Suzanne was filmed twice by Nostalgic. Her other clip on this series, shows her some four years later.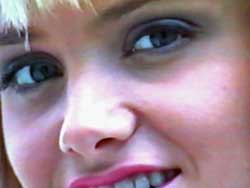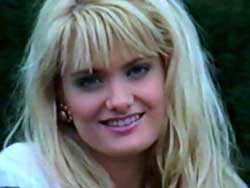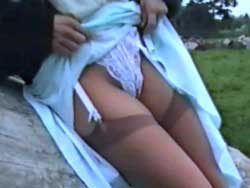 Nostalgic's DVDographer gets plenty of involvement with Brandi. Upskirt is what you like and upskirt is what you will be treated to plus also a little pussy.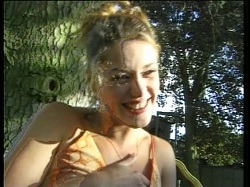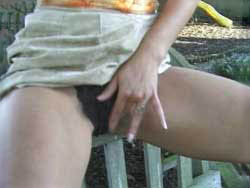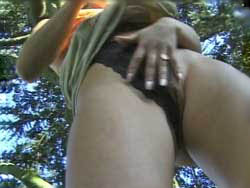 Vicky licks her lips in a slow seductive swirl, while looking straight into your eyes. a number of times, as if mirroring what her vagina would like. You'll love her upskirt to panty views whether that is in the car or in the fields. A nominee for the entertainment committee for your cock's pleasure. Another Nostalgic lady from the Countryside Series of Nostalgic DVD productions.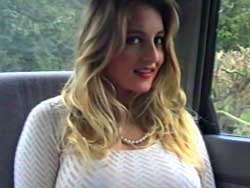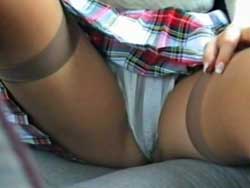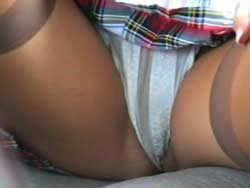 "I'm going to take these panties off. I'm going to shove them right up my 'c**t'. Do you want to see?" A very slow, ritualistic panty stuffing and retrieval follows. A high heel shoe helps in this feminine extraction. She gets on the bar and precedes to perform, what we and you at Pantiesism crave.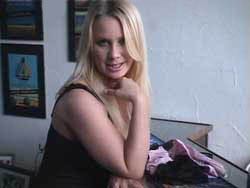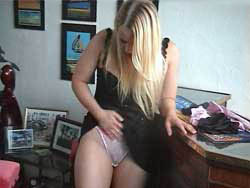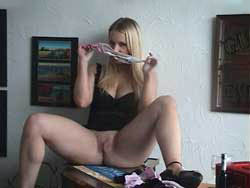 Amanda Hughes is so sweet and such a lovely upskirt panty tease. A beauty from the ever popular Nostalgic's Countryside Series, which has launched thousands of erections. Join that not so exclusive group! Music and voice soundtrack. (Total Duration 59 minutes )
Don't disappoint your cock. Buy Now!!