Ray, Ray, Ray,

F**k me dead, the smile on my face has yet to cease. Look I'll put it in simple terms that your dvds are everything I could want in panty DVD, I mean you guys left nothing to be desired.

F**k, sh*t, damn, wow man, they were the best bloody dvds I've seen in my life, like man you don't understand how satisfied I am with the production, the picture quality. I mean the picture quality was so so good that that alone had me going loonie, then the girls, man the girls and their voices, wow..I knew when I told you that you have the best panty dvds on the net that I was too right, Ray I've purchased from over 20 different online panty stores and your videos blow them all to kingdom come, your videos have made all my other panty dvds useless (no sh*t dude) which I'll prob never watch again.

Every other panty dvd I have ordered have the title name scribbled over the disc (which is so dodgy and crap, it's as if I borrowed a burnt porno disc off my friend) when you guys actually have the title and pic printed onto the disc, which made me so damn happy.

Pantiesism must be on something for selling the dvds for $20 a pop, it's like your giving them away, when you consider how good the focus of the panty aspects are, one the movie, the picture quality and the girls...I've paid $30 for some panty dvds when their no where near as good as your DVD movies. I'd be happy to pay $35 for your movies, like seriously.

I've only watched 3 out of 26 so imagine what your going to hear when I get through them all.

I feel like tipping you $100 man because I've been a panty lover all my life and you guys have brought to me the panty movies of my dreams and thats no f**king sh*t man.

Sorry about the swearing man but I had to to express to you just how your dvds made me feel.

Till next time keep up the bloody gooooooooood work man.

Your most satisfied customer, (Name withheld by request)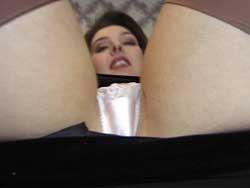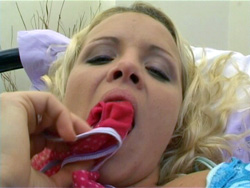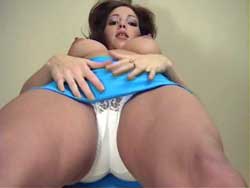 Dear Writer of the Pantiesism Philosophy,

I just read your writing in a deep state of attunement and appreciation. You have expressed a Brilliance and Blessing. Such, a sweet, supreme appreciation of the (Divine) Feminine and Feminine Form and Flame and Finery (lingerie unto Light). As a Shakti-Devotee with a Philosophy degree and a passion for Yoga and Tantra (and a life lived in repressed, conservative sexual experiences)...I feel the Joy of the wisdom., higher intelligence and respect as I read your Brilliant -Radiant healing Philosophy...and Thank you!!!!!!! whoever you are ...you have a Genius of expressing the Devotion to Divine-Sensuality -Sexuality and all that's Feminine and Sacred. Goddess-God...I wish your Wisdom was communicated to this whole world. I love you for saying what you've said. May I be a True Devotee to Shakti unto Higher Pleasuring and Perfection...Shakti Desire unto the Divine! Good Blessings. (Name withheld by request)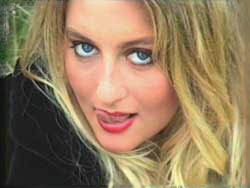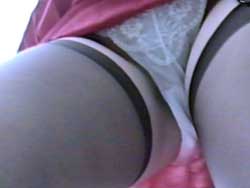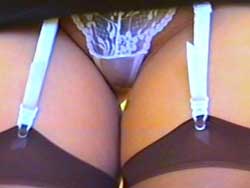 Hi Ray,

"First let me say how with viewing my recent downloads,I have now come to appreciate more the real art side of the Nostalgic videos. The music is interesting although sometimes slightly 'amateurish'..but in a good way..honest and works often extremely well with the visual. The relatively, by 'modern' criteria standards, less clear and 'low resolution' of the videos of the "Countryside Series" somehow adds to the artistic and sensual aspect. They, along with the sometimes unusual outdoor scenes (rather mysterious walking about etc !) make them something quite unique I feel. A bit like the way 'art deco' and end of 19th and early 20th century art has increased it's appeal in many ways.
I can see that Robin has great artistic talent in his video work."

Clive
UK



Amanda Hughes - I love the pretty girl and her sweet dresses. So fuckable.

United Kingdom (feedback from a posted extract on Xhamster)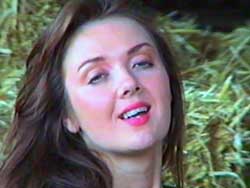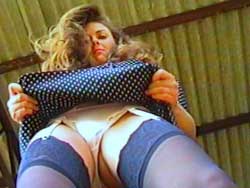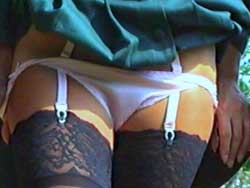 'A couple, who have bought many of Nostalgic DVD up skirt panty tease productions and enjoy watching together, sent this picture into Pantiesism of Jodi Roberts giving a birds' eye view.'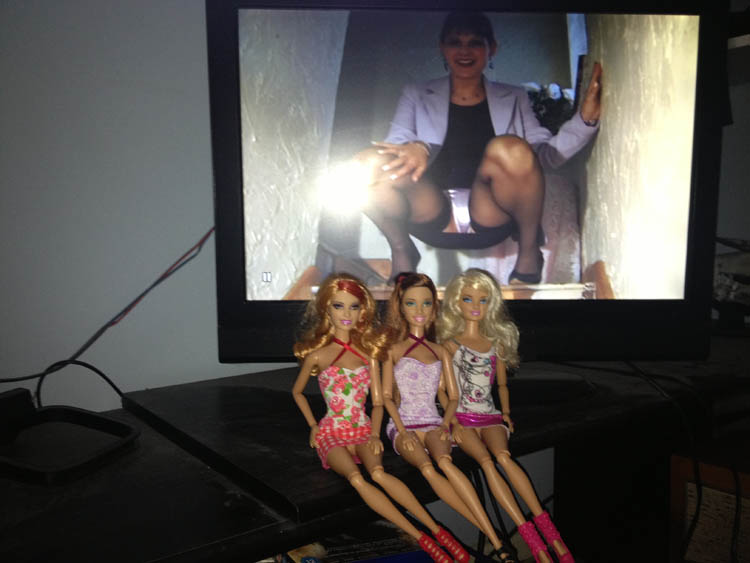 'And a few more, this time with Tara and their dolls again provide some loving spectator commentary.'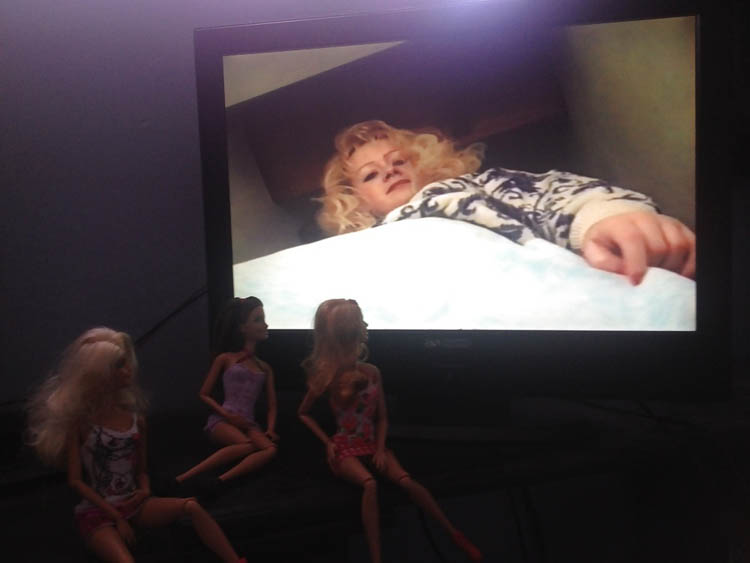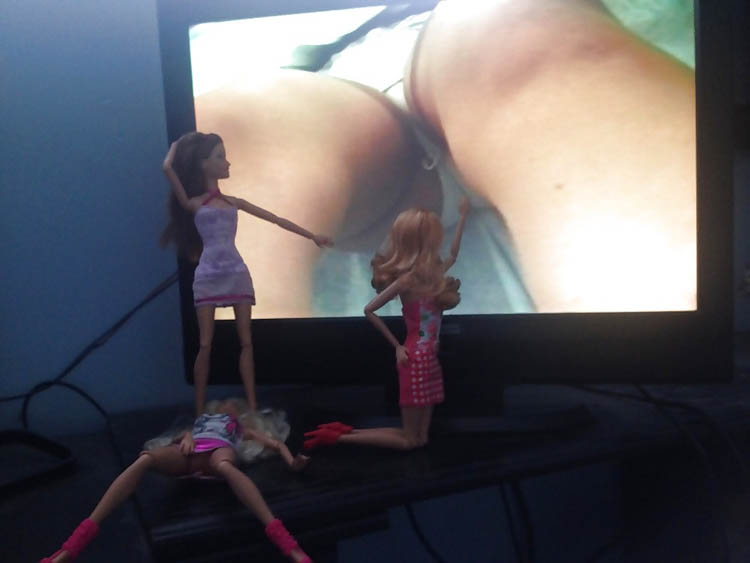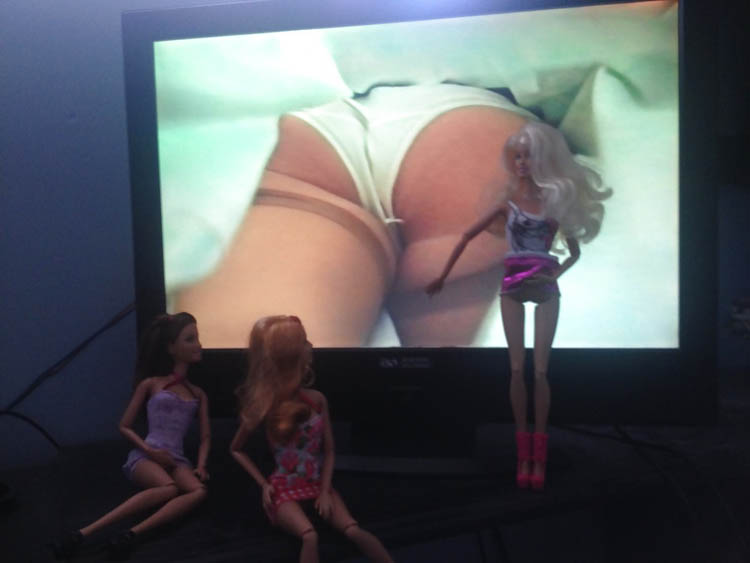 First I'm a happy girlfriend of a customer, Simon. We have sent pics of my dolls watching our DVDs, My boyfriend opened up to me and told me of these and his up skirt fetish. I'm very pleased he did as we both enjoy your Nostalgic DVDs and its funny that guys want to look up a ladies skirt. Iíve watched lots of my boyfriends DVDs by myself when my partner is at work. The DVDs have added a lot fun in our live's and also, we were watching my best girl, Celine Callahan, a few days after I fell pregnant, so me and my boyfriend are very happy. We will send more pics of my dolls and want to say a very big thank you.

Lots of love from me, Leah. And a big hi from my boyfriend, Simon.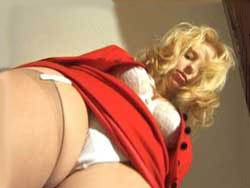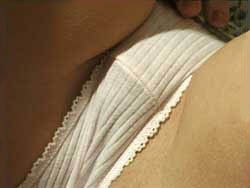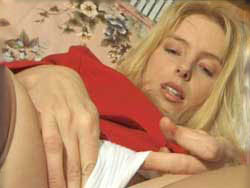 Well I had some friends over; two other girls. We had few drinks and we ended up chatting about sex and what we all liked and our boyfriends. I told them of my boyfriend, Simon's DVDs and how we both like them and they got very interested and so I put some of your DVDs on. We enjoyed watching how lovely the girls look; it's from my point a view, a very normal every day girl, who can control a guy by just opening her legs and drive a guy crazy or girl to feel wanted and knowing you are wanted by showing your knickers up skirt. We all enjoyed the DVDs and ended up taking a few pics on our phones for a laugh and the odd kiss. But your DVDs give me nice feelings heh heh Hope that is of some help.

Leah


Melissa 1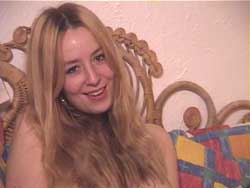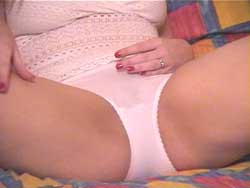 Beautiful. I hate her panties, but her c*nt looks fantastic in them.

Melissa 2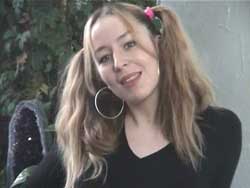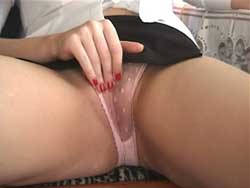 GodDAMN. She's amazing. Watching her move her ass in panties made me blow a huge load.


Shannon 2 Panty Tease

WOWWWWWWWWWWWWWWWW. When she revealed those smooth white panties under the pink skirt, I blew my load. What a HOT, HOT woman.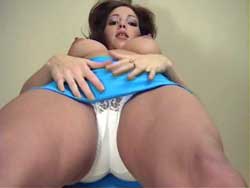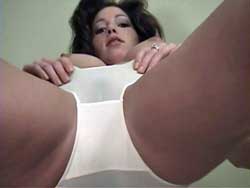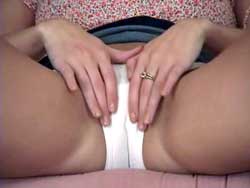 Robyn's Rear

She's unf*cking believable.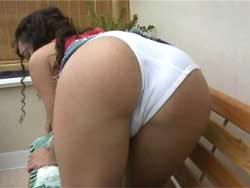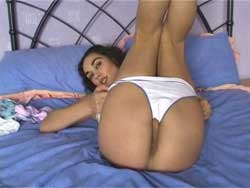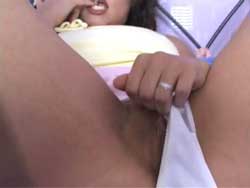 Voija 1

I don't know where this girl has been all my life, but she's awesome and her panties are my fucking FAVORITE. Wow.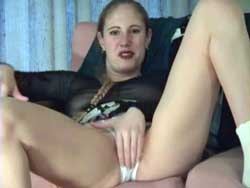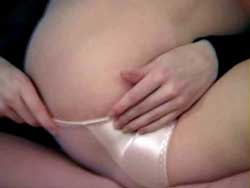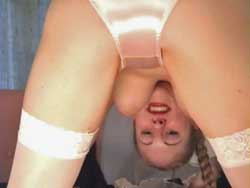 Edtrack - United States (Comments made at Xhamster about Pantiesism footage.)


Angela

Angela is a nice fuckable little trollop with commendably chewable c*nt lips. I'd like to see her taking some cock, too. Shame she didn't get those rather nice plump tits out for our inspection, but some nice views of her c*nt.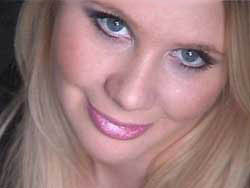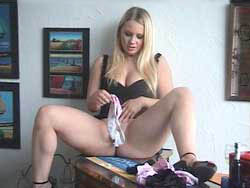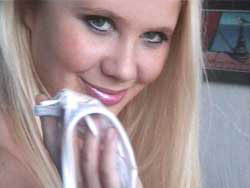 Wiltsmale - United Kingdom (Comments made at Xhamster about Pantiesism footage.)




Panties Etc sent from a female contributor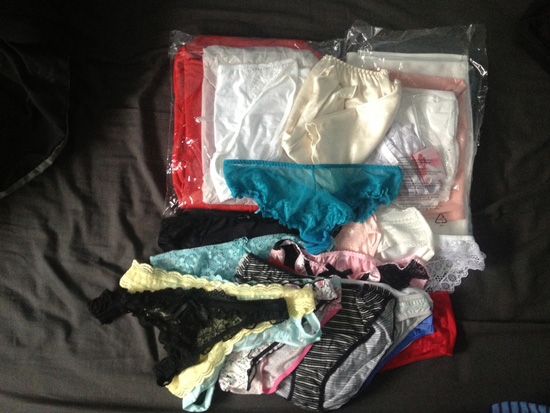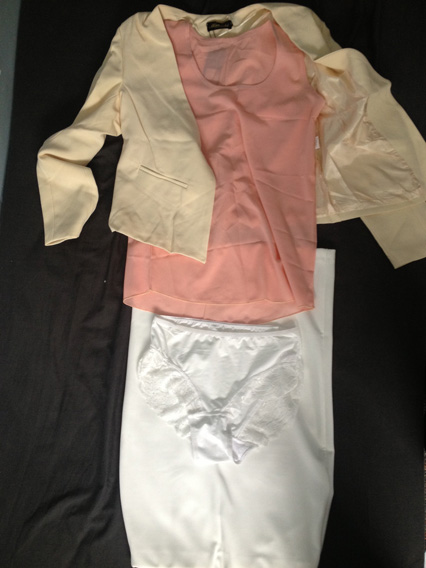 Clothing similiar to Celine's attire on her DVD



Hi,

Leah here - My lovely boyfriend Simon and I are really enjoying these lovely girls from the countryside series; the up skirts and views of pussy, bums and boobs, both me and Simon enjoy putting on a DVD or soon, the entire set and Pantiesism's whole set on USB

We are very open minded and love erotica. I enjoy sitting bank with a glass of wine and one of Pantiesism's ladies on our tv screen and Simon between my legs

I can say I love up skirts and its a lost erotic art to view up a ladies skirt or dress I hope that my boyfriend Simon who loves it, can film for this lovely site

Love from Leah Xxxx Sent from my iPhone